7 Essential First Date Questions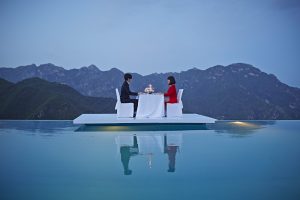 [Updated 29th August 2022]
Congratulations! You took a chance and now you are about to go on a first date with someone you like, amazing. Planning a first date can be understandably stressful, from selecting a place to keeping things interesting throughout; there are a lot of factors to consider. But what about getting to know each other? What are the appropriate first date questions?
The core of a great date is always going to revolve around good conversations, and if you are nervous about your talking-skills, you've come to the right place.
Just pay attention to the next few paragraphs and prepare for success!
Questions to ask on a first date to break the ice
Probably the most difficult part of starting a conversation that flows is, precisely, starting the conversation. You could either have many questions you would like to ask this person, or your mind could go blank due to common nervousness; do not panic.
If you feel a little lost and don't know exactly what questions to ask on a first date, focus on personal information that can give you an overall sense of who this person is and what their context looks like. Don't ask for uncomfortable details or pressure them to share sensitive information, just try to ask light-hearted, general questions.
If coming up with the questions itself is still a little troubling for you, here are seven essential first date questions that are sure to keep things interesting without being intrusive.
1. Background
A vital part of getting to know someone is learning a little background information.
Ask them about the place they grew up in or what it was like when they were little and get involved in the topic as this may make the conversation interesting.
Listening to someone talk about where and how they grew up, what their family looks like, and what their childhood interests were, is a great way to learn about them as a person.
Your date might want to know what spiked your curiosity about these things, so do think about what is relevant about this info for you. Remember that first date questions should help you get to know the person you are interested in, so pair them with follow-up inquiries to show your genuine attentiveness.
2. High School
High school can be a good topic to reminisce on, although for some it might be a triggering topic. Bring it up by talking about your own experience, and if your date responds accordingly, this topic will allow you to see how they have changed through the years and could place some fun anecdotes on the table.
3. What are your Hobbies and Interests?
Questions about hobbies and interests of your date are wonderful because not only do you get a deeper insight on their lives, but also because they can help you plan your next date, if everything works out perfectly. Yes, it sounds cliché, but meeting someone for the first time is what makes the difference: it is all about the nuances of a person.
4. What is the greatest mistake someone can make relationship wise?
This is more of an introspective type of question, for when you are deeper into conversation and you are discussing relationships and how people act during them. The answer will show what sets them off about people and could give you their general view on relationships.
5. What are the qualities of your ideal relationship?
You should try to gain some insight on what they are expecting from a relationship as a whole; this is especially important because for a relationship to work, both partners should be on the same wavelength in terms of what should come out of the pairing.
6. Have you ever been heartbroken?
This could be an interesting topic that you could bond over. As humans, showing empathy and listening to others' experiences allows us to create deeper connections, so listen attentively and with an open mind if they decide to share their stories, and give them space if they do not.
7. What is the kind of relationship you are looking for and why?
We already established it is important to know what people want to experience during a relationship. But what about the type of relationship they want currently?
Most people are into having committed relationships, but that does not mean that they are always looking out for one when they go on dates. You should check that your date is in-tune with you in this regard, to avoid unpleasant occurrences later on.
At Macbeth, your dates are our priority
We not only want you to have the best questions to ask on a first date at hand, at Macbeth we want you to have the best dates of your life with high-quality people who are compatible with you.
If you trust our advice, then let us take it a step forward and help you find that ideal person that you could end up having unlimited dates with. Just tell us what you are looking for and allows us to do the rest.
Recommended services