Best dating agencies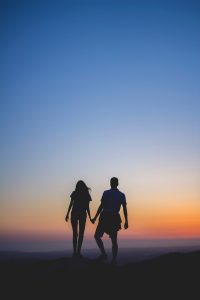 Dating sites are increasingly becoming the best option for singles to look for partners. They utilize a variety of technologically enhanced methods to create matches and enhance compatibility. Good dating sites are simple or easy to use and should be readily accessible. They should not be expensive as it may limit those who are not financially able. Some of the best dating agencies around provide ideal matches for an exclusive clientele. More often than not, dating agencies are utilized by professionals who do not have time or the necessary exposure to get their soul mates. Some of the best dating agencies are valued for the following reasons:
For the busy professionals
Professional dating agencies are best liked for their social structure, high-end support and best of all, their ability to stay discreet. As a professional, it is a concern for most that their image might be tarnished if they were found out to be using a dating agency for professionals, as such, the discreet nature is highly welcome. Well-trained, highly organized professionals who do everything from background checks to psychoanalysis, all very discreetly, run such dating agencies. Dating agencies for professionals tend to emphasize on compatibility keeping in mind clients preferences. Of course, various dating sites are in themselves dating agencies, but not all.
Exclusiveness
As a professional, one of the things that you look for in a partner is of course, success. Though that may not be the exclusive goal or criteria, it is almost always inclusive. A normal dating site might not manage to give you that kind of option. Most dating agencies have an exclusive membership comprising of a certain clientele. The agency might then organize exclusive luncheons and dinners through which its members can meet. Ideally, the exclusive dating agency is for the high-end client who is social and comfortable with not always being behind a screen.
Online ease
While it is not always a go to option for exclusive clients, dating agencies can organize their efforts and consolidate everything in their website. A website such as that of Macbeth Matchmaking is a perfect example of an exclusive dating agency that has a website through which the members can interact. The site provides an exclusive service locally and internationally to individuals who can match up to the standards. Being online makes it super easy to meet people, organize meet ups and generally interact.
Conclusion
An exclusive dating agency might not be everyone's go to due to a high price but it is a great option for those who can foot the bill and are willing.