Dating Site Reviews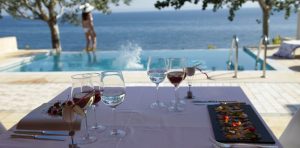 A dating site review is a great source of insight and information on a dating site. With the multitudes of fraudulent and below par sites around, a dating site review could be the difference between spending years searching for a soul mate and spending anywhere between a few days to a few weeks. There are a number of dating site reviews available online. Some of those reviews are posted on consumer sites while others are posted on sites that exclusively deal with such information.
Criteria for review
Whether on a consumer review site or an exclusive dating review site, the general criteria for a review is pretty standard. It is designed to analyze the strengths and weaknesses of a dating site so as to provide as useful information as possible to the reader. The general criteria follows the following guidelines:
The popularity of the dating website is checked against the local and international markets. The higher the popularity, the higher the ranking of the site. Most times however, the popularity is just a rough estimate from various reports and statistics. It is difficult to narrow it down to an exact figure.
The site quality is checked based on the user friendliness, security measures, layout, general design and other features. The quality of the site is just a rating of how well the site works for the end user, regardless of his or her background. The more the site qualifies in the checkpoints, the higher the quality score.
Dating website reviews also check for the pricing of the site. Some sites have different price plans such as Standard and Premium while others have a single price plan. The duration of the plan could also vary, that is, monthly, quarterly or annually.
Depending on the client reports and complains, a good review captures the merits and demerits of a website. This is the section that highlights the weaknesses and strong points of the site. This is also the section that most consumers pay attention to since it is the most informative.
Necessity of reviews
Are dating site reviews even necessary in the first place? They are. The reason being, there isn't a better alternative. As an individual you may opt to go for a trial and error approach but that is far too risky and time consuming. A dating site review clears up all the doubts for you and gives you the clear picture from which you can make an informed decision.
Enquire Now to start your love finding journey TODAY
Enquiry form
Or you prefer rather to call?
+41 22 900 11 28
All enquiries will be handled in the strictest confidence.