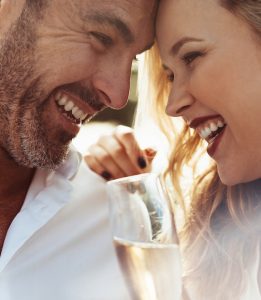 Process For Using The Services Of Elite Matchmaking Services
People looking to find love and settle down in life generally use the services of an elite matchmaking service, with the hope that this service would help them in making this search faster and easier. It is true, with the help of an international dating service, you are able to view the profiles of single
People looking to find love and settle down in life generally use the services of an elite matchmaking service, with the hope that this service would help them in making this search faster and easier. It is true, with the help of an international dating service, you are able to view the profiles of single men and women from all over the world, and this makes your search faster and easier. However, many people confuse the term faster with instant. They think that as soon as they join a personal matchmaker, within a matter of a few days or maximum weeks, they would be able to find their life partner.
In reality, even after you join an elite matchmaking service, there is a lot of work that has to be done before you are able to find your true match, and this can sometimes take time. If you are lucky, the very first match you find may be the right partner for you, or you may have to go through hundreds of profiles before the right one comes before you.
The basic process of finding true love online is the same. Some of the major steps involved in the process are as follows:
Find The Best Personal Matchmaker
There are hundreds of services offering online dating services present on the internet. Joining all these services is not practically possible, and would be a waste of time and money as well. Therefore, the first thing that needs to be done is to find an elite matchmaking service which caters to your needs and requirements and register yourself with the same. This selection process should be done with a lot of care. You need to make sure the service offers all the services that you require, the service is safe for sharing personal information and it has  a lot of experience in high quality services in matchmaking.
Fill Out A Questionnaire
Once you have narrowed down the personal matchmaker services you want to join, the next step is to fill out the various forms and questionnaires that each service provides to you. These forms will contain all the information about yourself. They will also provide the matchmaking company an insight about your likes, dislikes, dreams and desires. It is on the basis of the information provided by you in these forms and questionnaires that company will try to find a profile that is a match for you. Hence, the process of filling out these forms should be done carefully.
Review Matches
Once the registration process is complete, you will now have access to the complete international dating database of the service. You can start viewing the profiles of other members on the service and if you like a profile, you can show interest in the same and hope the other person responds to your request.
Establish Contact
If the other person is also interested in your profile, you can then go ahead and establish contact with the other person, by either using the chat room service provided by these international dating services, contact him or her via email, call them up over the telephone or use any other method of contact you deem fit and safe.