WHY ENLISTING MATCHMAKING AGENCY IS CERTAINLY SAFE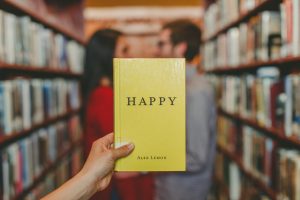 Why a Matchmaking Agency might be good for you ?
There's no doubt that the internet has played an immense role in helping thousands of lonely souls find their perfect matches. Forget about online dating, online matchmaking has slowly evolved and is currently dominating the airwaves. Matchmaking agencies or better-called matchmakers are firms devoted to finding appropriate romantic partners for their clients. They vary in size, preferences among other factors albeit they all strive for a common goal.
Over the recent past, there has been an uproar concerning the mushrooming of matchmaking agencies with critics and pundits alike vehemently advocating for their services. While it is probably true that much of the relationships organized through these agencies continue to thrive, others have naturally began crumbling because the foundation laid by the firm is not only shallow but unstable and ineffective. Nonetheless, taking matchmaking agencies is certainly a wise move.
Unlike online casual dating, matchmaking is extremely safe given the fact that both parties' activities are under the watchful eye of the agency. Moreover, you can be double-sure that all your bio-data won't be shared without your consent. As if that's not enough, both parties undergo a rigorous vetting process that digs into their respective past and history.
In the event of a first date after a casual online dating, it won't be ideal bombarding each other with lots of irrelevant questions. However, a matchmaker will do that for you in a professional manner, ensuring that your partner is legitimate and determined for a lasting relationship. Matchmaking agencies are for long and healthy relationships, not one-night-stands as is synonymous with casual dating.
Furthermore, these companies frequently act as the starting points. The truth is, while almost everyone wants the right match, it can be indeed hard to not just find the right partner but also initiate a conversation. Matching agencies additionally offer the much-needed guidance, ensuring that there's clarity and satisfaction towards both parties before the contract expires.
Matchmaking agencies are slowly getting recognition, substituting traditional methods including casual dating sites. The truth is that many of today's matchmaking agencies offering professional services are highly trained while they typically organize dates and meetings in exotic and romantic locations to enhance the theme of the moment. One desirable feature of such firms is their reliability with one's data; they don't share and keep you posted on the progress of the procedure on a daily basis.
If you think you are at the right stage of your life to start a serious relationship, and you have got one or more factors tying you down, it won't hurt enlisting a matchmaking agency. As professionals with the necessary skills and expertise, they will certainly offer you the right match, or as they say, a match from heaven. You can just find your similar-minded individual through an online matchmaker.
Macbeth Matchmaking