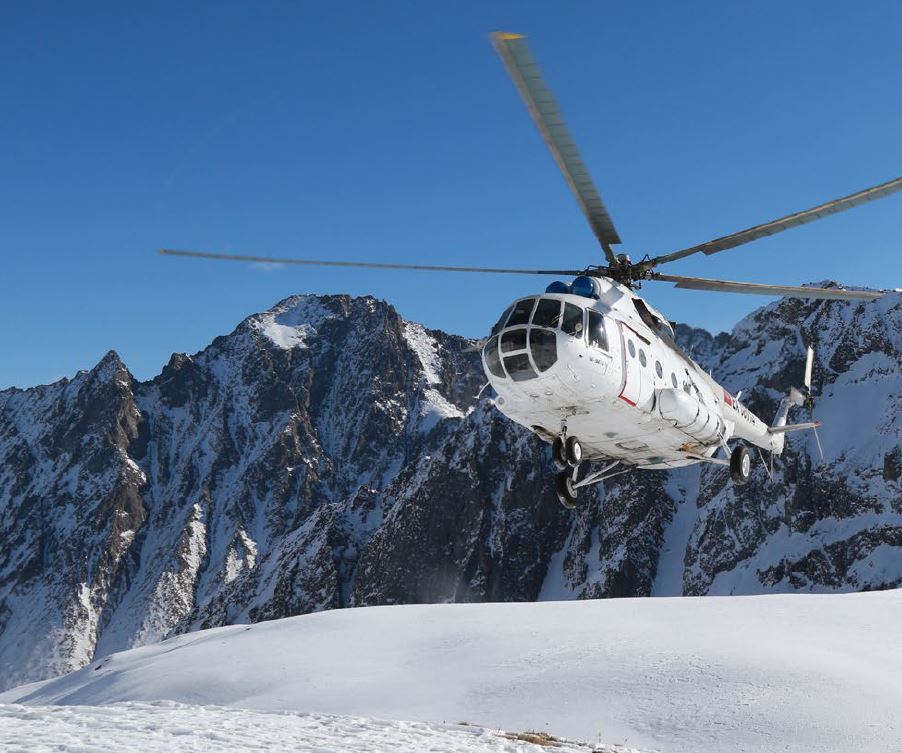 HELISKIING KYRGYZTAN
HELISKIING KYRGYZTAN INDIVIDUAL ADVENTURE IN THE WILD EAST HELISKIING IN THE WILDERNESS Wilderness and adventure coupled with luxury in the traditional Eastern part of Central Asia. This tailor-made heliskiing package gives you the possibility to stand on some of the most remote summits and gaze out over mountain peaks and uniquely beautiful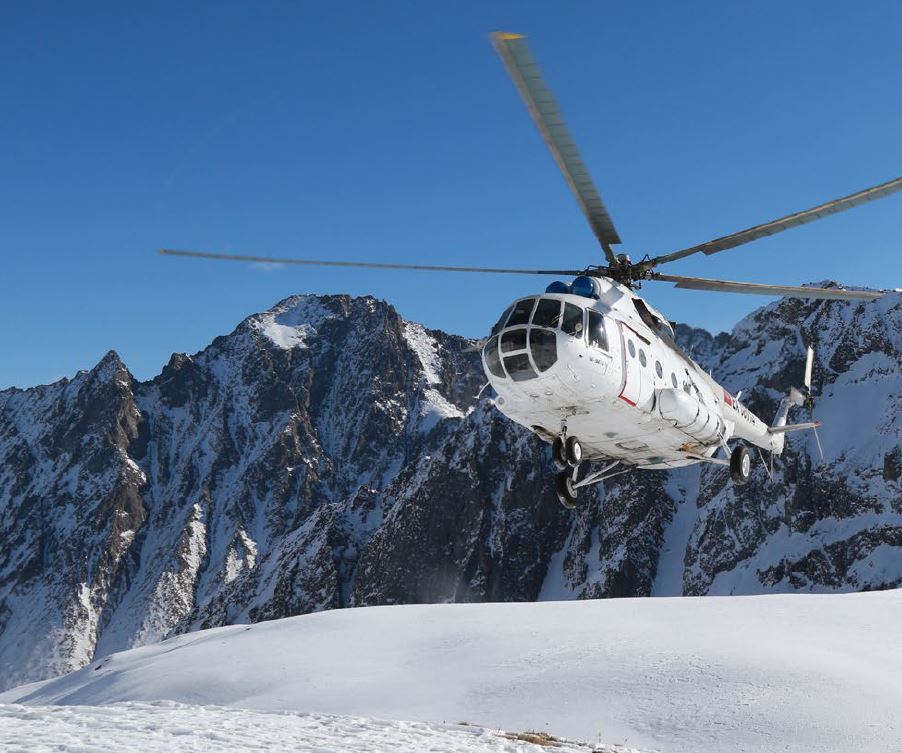 HELISKIING KYRGYZTAN
INDIVIDUAL ADVENTURE IN THE WILD EAST
HELISKIING IN THE WILDERNESS
Wilderness and adventure coupled with luxury in the traditional Eastern part of Central Asia. This tailor-made heliskiing package gives you the possibility to stand on some of the most remote summits and gaze out over mountain peaks and uniquely beautiful landscapes. Breathtaking deep powder snow descents are guaranteed!
Enjoy the feeling of elation that will take hold of you when you race down a 4,500-meter high mountain. The weather is usually very cold and stable and even thought it might not snow for three weeks, it is always easy to find endless slopes covered with powder snow.
The big rooms, furnished with kingsize beds and equipped with internet access, mobile reception and multimedia entertainment, are havens to relax in comfort after an eventful and exciting day.
QUESTIONS
If you have any questions or would like to talk to one of our experts, please don't hesitate to contact us. We will be pleased to help you.
Tel: +41 22 900 11 28
info@macbeth-international.com