Dating Agencies In London Helpful For Elite Single Matchmaking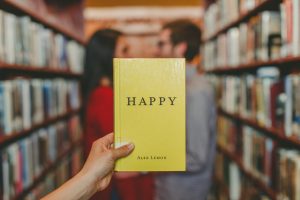 Why Are Dating Agencies In London Helpful For Elite Single Matchmaking
Having been busy in the business or profession, some people didn't have time to work out their personal relationships, especially in the marriage front. They might have also gone through heartbreaks or broken relationships and after having achieved success and money in their life, they are keen on settling down. This works true for both men and women, due to which the dating agencies in London are getting calls from both the sexes to solve their problems of being single. It is through the executive dating sites that they are trying to bring into their life, suitable partners who can give them emotional support. At the same time, they are cautious enough to approach such agencies, because they want exclusive services for elite singles London.
No need to make efforts or random dating as everything is planned and structured
For the elite singles London, this kind of dating service is helpful because these high end personalities do not have to make effort or go into random dating sites to find suitable partners. The arrangements of the dating can be finalised by the dating agencies in London, which ensure that the dates are informed and information about these dates is already with them. There is selection of the particular dates, in the most comprehensive manner, where the matter is discussed with the dates and the dating process is undertaken. People will want such process for their dating, because they are not in a position or do not have time to go around searching for suitable partners.
Keeping up with work when working out the dating process
The best feature about the dating agencies in London is that they allow these working elites to continue with their work schedules and go for the dates at the same time. This kind of facility is possible when the dating process is properly undertaken with planning, where these elite singles London are well aware about these dates. So, they can continue with their work tours and schedules, along with going out on dates, so that it becomes a good experience for them.
Giving personalised attention for the singles to get exclusive dating
Personalised attention and approach by the representatives or owners of the exclusive dating sites is another important reason for the elite singles London to be eager for going on these planned dates. In such scenarios, the clients are provided with proper directions as well as tips to make sure that the dates go successfully as far as possible. People are interested to strike the right chord when they start with the dating process. Hence, they are keen on having the right personality and attitude in such dates. This can be best described by the dating agencies in London, which also provide some grooming tips, thereby helping the singles in plenty of ways.
For the elite singles London, it would be a great option to choose the best exclusive dating sites, which are run by experienced people in this particular field. There are many advantages of taking up such services, all of which work towards making these dates successful. Many features are therefore provided that help in finding suitable partners for the singles, who are having the money as well as the fame.