How to Get the Most Out Of Executive Matchmaking Services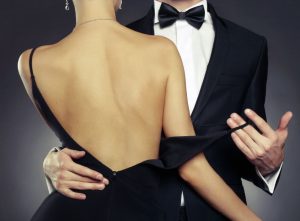 So you have made it; you have everything – the money, fame, wealth, and respect. That is why you know you want the best of everything, so why not get the best of the dating scene? The reprieve is that there are now quite a significant number of companies that offer top-notch, diverse executive matchmaking services nowadays. Looking to venture into millionaire dating scene? Don't worry; there is a matchmaker for you.
As you would expect from any high-end service, these matchmakers don't come cheap. Although this isn't surprising in itself, upscale dating industry offer a unique and a wealth of experience that requires a tinge of advice to sail through. It's with this notion in mind that you need to make the best out of it. After all, you are paying through your teeth. Here, I am going to walk you through some tips that may come handy if you want value for your money.
Get a Top-Notch, Reputable Matchmaker
As an 'it' in society, you know time loss is an irreparable opportunity. That is why you need a reputable executive matchmaking firm that will lessen time wasted in finding a date. In a way, they will do all the heavy lifting for you. Millionaire dating matchmaker will swiftly match you with drop-down hot ladies and hunks that will complement your personality and classy lifestyle. A bespoke high-end matchmaker would not question your dating ambition. They would diligently dig into their clientele database and get you a desirable match.
Remember you are the Boss
Many people forget that upscale dating sites work for them. Arrange for a face-to-face interview with one of their responsibilities. Let them address your dating needs and ambitions to the latter. For an even smoother dating experience, let the exclusive matchmaking service line up reputable professionals so that you can choose that would work best in your interest. You foot the bill, let them do the heavy lifting.
Make use of a Dating Coach
If the agency comprises dating coaches, make the most out of them. Some people don't feel comfy talking or meeting potential dates. Let a dating coach whack you off that inertia so that you can experience the best of millionaire dating scene.
Dress Smartly
While professional matchmakers can provide you with a perfect match, it's principally upon you to make the relationship work. For ladies, the value of donning a classy, fashionable and trendy clothing is absolute. Men, it's not enough to outfit your wardrobe with top-of-the-range apparels, you should know how to don them as well.
Let you matchmaker fit you with the right colour, fabric, and jewellery that complement each other.
Macbeth Matchmaking is an executive matchmaking service in Europe where the affluent come to get the best matches.