High End Matchmaking Services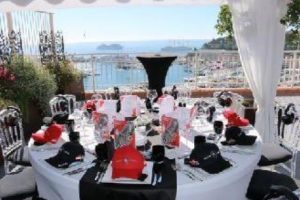 Why Do Professionals Love To Go For Exclusive Dating and Matchmaking
They cannot afford to lose time to search around friends and partners. Most of their life and time in a day is busy with their work, for which it is important to target very specific people, who will understand their situation and work pressure. Such suitable people cannot be found by random dating or visiting parties and clubs. Rather, there is improved possibility to find suitable life partners, if they give time for exclusive dating, where the individuals coming for the occasion are well versed with their background and who wouldn't reveal the notions about these professionals. There are various features included in high end matchmaking services by certain dating companies, which appeal to these achievers.
Exclusively having members with similar class and affluence
Most important aspect of the services of Dating Introduction Agencies for arranging the dates for these successful people with status is the exclusivity that is maintained. When two people come together for date, both are aware about each other's background. Moreover, the other person also belongs to similar class and status in society, for which there is better understanding of the importance of maintaining exclusivity. Such dates are not to be publicly revealed because these might not have any culmination or ending. All dates finalized by the high end matchmaking services might not result in acceptance by both the individuals, as there might be some differences. So, when dating companies maintain exclusivity, there is assurance for the members that such episodes wouldn't come into the public eye.
Rates for the services are high and afforded by the elite class
Since there is the option of having exclusive partners hooked up for the date, most successful individuals with societal status usually want to go with this feature. Dating companies usually charge quite a high rate when they arrange partners for exclusive dating. This is because of the membership fees being high, only people with equally good wish and ability to afford can become members. So, when high end matchmaking services are working for the high class rich and famous people, they have members with affordability and capacity to pay the high rates.
Efforts by the dating companies are directed solely for the rich and affluent
Professionals seeking partners and spouses for themselves, usually check out the high end matchmaking services provided by few of the dating companies. Since the services are mostly for the affluent class of the society, it is natural that the members are few and these companies take members who maintain certain standard in the society. Consequently, when a date is finalized, it is for the benefit of these affluent people, who want high end matching efforts from the companies and these are also provided to their members.
Dating companies have to make that extra effort for fixing the dates of people, who have affluence and status in society. There are some people with serious work till now, but aim to have partners after reaching successful stage. For these people, there are High End Matchmaking Services, so that they can enjoy their dates, with exclusivity and right candidates, so that they don't have to get involved in random dating without any prior knowledge of these partners.