Meeting the Perfect Partner in 2023: Tips and Tricks for Finding Love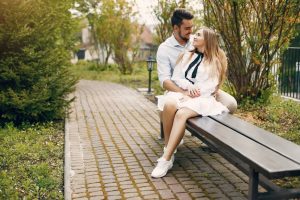 Enquire Now to start your love finding journey TODAY
Enquiry form
Or you prefer rather to call?
+41 22 900 11 28
All enquiries will be handled in the strictest confidence.
With the start of a new year, many people have set their sights on finding the perfect partner. Whether you're single and looking for love, or simply seeking to improve your current relationship, the search for that special someone can be a challenging journey. In 2023, the dating landscape has changed significantly, and it's important to understand the new rules of the game if you want to find the right person for you. Here are some tips and tricks to help you meet the perfect partner in 2023.
Get to know yourself first
Before you start looking for someone else, it's important to get to know yourself. What do you want in a partner? What are your values and priorities? What are your deal-breakers? Having a clear understanding of who you are and what you want can help you make better decisions when it comes to choosing a partner.
Consider online dating
With the rise of dating apps and websites, online dating has become a popular way to meet potential partners. If you're hesitant about trying online dating, it's worth considering. With so many options available, you're sure to find a platform that fits your needs and preferences. Just be sure to exercise caution and follow basic online safety rules when meeting someone for the first time.
Be open to new experiences
Meeting new people and trying new things can increase your chances of finding love. Join clubs, attend events, and take up new hobbies. Not only will you have the opportunity to meet new people, but you'll also be able to learn more about yourself and what you're looking for in a partner.
Focus on building relationships, not just finding a partner
When searching for love, it's easy to get caught up in the idea of finding "the one." However, it's important to focus on building meaningful relationships with the people you meet, rather than just looking for a romantic partner. When you build strong connections with others, you increase your chances of finding love naturally.
Don't settle for less
It's important to remember that finding the perfect partner takes time. Don't settle for someone who doesn't meet your standards or who doesn't make you happy. It's better to be single and wait for the right person than to be in a relationship that doesn't fulfill you.
In conclusion, finding the perfect partner in 2023 is possible if you're open to new experiences, focus on building relationships, and don't settle for less. With these tips and tricks, you'll be well on your way to finding the love of your life. Happy dating!
How a Matchmaking Agency Can Help You Find the Right Partner
If you're tired of swiping left and right on dating apps or simply want a more personalized approach to finding love, a matchmaking agency might be the solution for you. Here's how a matchmaking agency can help you find the right partner:
Personalized matchmaking
A matchmaking agency offers a personalized approach to finding love. Rather than relying on algorithms or swiping through profiles, a professional matchmaker will get to know you and your preferences to find compatible matches. This personal touch can help you find a partner who truly fits with your values, interests, and lifestyle.
Increased chances of success
Matchmaking agencies have a success rate that is higher than online dating apps. With a team of professional matchmakers working on your behalf, you'll have a greater chance of finding a compatible partner who meets your criteria.
Access to a wider pool of eligible singles
Matchmaking agencies often have a wider pool of eligible singles than you might find on your own. This means that you'll have more options to choose from, increasing your chances of finding the right person for you.
Professional support
A professional matchmaker will provide you with ongoing support and guidance throughout the dating process. They can offer advice on how to navigate the dating scene and help you through any challenges you may face.
Confidentiality and privacy
Matchmaking agencies are known for maintaining strict confidentiality and privacy policies. This means that your personal information and dating preferences will be kept private and secure, giving you peace of mind as you search for love.
In conclusion, a matchmaking agency can be a valuable resource for anyone looking to find the right partner. With personalized matchmaking, increased chances of success, access to a wider pool of eligible singles, professional support, and confidentiality, a matchmaking agency can help you find love. Contact Macbeth's expert matchmakers.
Recommended services