Benefits Unique to the Best Matchmaking Services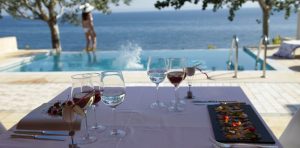 It's amazing what matchmaking industry has done to the love lives of many people. If you are willing to spice up your dating game – perhaps a complete overhaul of how you find dates, courting the best matchmaking services is indispensable. Gone are the times when you could go on those awful blind dates set up by your friends or relatives.
If you're a repeat user of professional matchmaker's service, then you can acknowledge how they have revolutionised the way people met or date. They have one of the best profiling systems that match you with suitors that can complement your personality and romantic ambitions. Their magical allure goes beyond matchmaking; some even arrange dates and get a relationship started.
Best matchmaking services have significant advantages when pit against traditional and other introductory dating services. Here are a few that stand out.
Benefit #1: Discretion at its Best
Reputable matchmakers offer discrete services that don't compromise both your safety and privacy. That comes as no surprise because no one reveals your identity within the agency. Of course, it could be inarguably embarrassing for your peers to know that you are engaging the services of a matchmaker or dating services in general.
Benefit #2: Better Matches
In dating scene, more compatible matches and more successful dates mean one thing: higher self-confidence. Best matchmaking services employ cutting-edge analytic tools that integrate all your individual preferences, shared ambitions, and other relevant aspects. Besides, they leverage their longstanding experience to deliver outstanding matches. With that in mind, matchmakers give you an added edge when it comes to upping your dating game.
Benefit #3: Move at Your Pace
These companies, including high-end matchmaking services, let you know, meet and date other clients as fast or as personally as you are comfy with. They simply keep things going at your pace. In fact, they acknowledge that you are the boss. Most bespoke matchmakers let you meet a dating match when you have weighed all the pros and cons of meeting the person.
There is no commitment pressure on you. Let you take your personal time is a the core of their business.
Benefit #4: Talk to More People
High-end matchmaking services understand that their matches are a "maybe" that is why they make available some potential profile that may prove to be compatible with you. This is commonplace in the initial stages of matchmaking. It enables you to meet as many singles as possible so that you can expand your dating horizon. In all, you get to know exactly what you are looking for in a partner when you interact with many suitors.
If you are looking for a good dating match let Macbeth Matchmaking help you. They provide highly personalized dating – matchmaking and coaching services for elite singles in Europe