Tips For Creating A Good Profile For Dating Introduction Agencies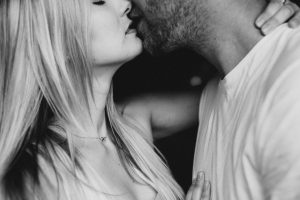 Tips For Creating A Good Profile For Dating Introduction Agencies
The kind of results you get after joining a personal matchmaking service depends to a very large extent on your profile. If the profile you use at these dating introduction agencies is not good or attractive, then even these agencies would into be able to get good matches and responses for you. It is your profile that the other members of the agency view first and form an impression about you. Only if they are impressed with your profile, would they want to contact you, talk to you and consider talking things to the next level. However, on the other hand, if your profile is not good, then no one would even bother to accept your friend requests. Thus, the profile that you create, at the time of registration with these dating introduction agencies, is extremely important.
Below are a few points which one should bear in mind while creating these profiles:
Provide All The Information
The first and the most important thing is that you should provide complete information about yourself in these profiles. If your profile has missing or blank columns, it can represent that either you are trying to hide something bad about yourself, or you are just not very serious about using the personal matchmaking service. This sends out a very bad and wrong impression in the minds of other members viewing your profile, many of whom immediately decide to reject your profile and move on. Thus, it is very important that you take the time to fill in all details in your profile and do so in an honest manner. Lying in your profile is again something that should be avoided under all circumstances, since in the long run, this lying can provide to be very harmful for you.
Be Real And True To Yourself
In an attempt to make the profile look attractive many people start making tall claims about themselves. They try to show that they are creative and poetic, when they are actually not. Trying to impress someone in the short run through false claims may work sometimes, but when you are looking for a long term relationship, you cannot keep lying for the rest of your life, therefore, there is absolutely no point in lying in your profile in the first instance as well. Let your profile represent your true personality, so that anyone who shows interest in your profile would actually be interested in you.
Don't Write Very Long Essays
Most of the registration forms of dating introduction agencies, require the members to write short essays about themselves, or describe themselves and their expectations from their partner in a few words. Unfortunately, many people take the words 'essays' and 'few words' in the wrong sense and end up writing complete novels about themselves. While the members of this personal matchmaking service would love to know about you, they do not have the time or inclination to read your autobiography. Hence, it is important that you keep this description about yourself short and interesting. These concise essays would get more readers, leading to more interests in your profile.
Enquire Now to start your love finding journey TODAY
Enquiry form
Or you prefer rather to call?
+41 22 900 11 28
All enquiries will be handled in the strictest confidence.