Tips for dating as a single mom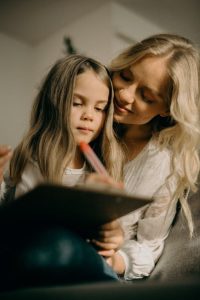 Enquire Now to start your love finding journey TODAY
Enquiry form
Or you prefer rather to call?
+41 22 900 11 28
All enquiries will be handled in the strictest confidence.
Tips for dating as a single mom
Before you start dating as a single mom, please release all feelings of guilt. It's important to recognise that you need and deserve to have some time off for yourself, as you are so much more than just a mother. By now, you probably feel the urge to reconnect with your independent self.
Now that you've made the decision to date again, think carefully about what you expect from it; what kind of person you'd like to meet and the type of relationship you'd like to have.
Be upfront. Let them know you are a single mom and be proud of it. It's best to find out sooner rather than later that the person is not interested in dating someone with kids. You want to make sure that your date is comfortable with the fact that you are raising a child on your own as single parent dating is not for everyone! The same is true of divorced dating.
What kind of relationship are you looking for as a single mother?
When you start dating as a single mom, it is important to know what you want out of the experience, or at least have an idea. We are all different and we all have different needs, especially depending on where we are in life and where we are coming from. Just think what would be the best fit for you at this time. Be honest with yourself and with others.
Are you looking for a stable and committed partner and maybe even somebody to marry and expand the family with? Or are you perhaps looking for the exact opposite? Maybe a polyamorous relationship with no commitment is what you'd like to experience this time? Whatever it is, it will be easier for you to return to the dating game once you have established your goal. Here are a few relationship concepts that might help you make up your mind.
Stable relationship
Casual relationships are not what you are looking for. You are definitely in for more than a friendship and you don't want any nasty surprises. You find yourself longing for a committed partner, someone who is reliable and who you can trust. You would like to introduce your new partner to your children so what you are really after is a steady relationship.
Open relationship
You would like to have a relationship with someone who clearly puts you in first place, but you don't want to be exclusive. You wish to be open to the possibility of sexual or emotional intimacy with other people and you want to enjoy this freedom without feeling guilty about cheating on your partner. If that's you, then an open relationship is your winning formula.
Just friends to hangout together
It might be that, at this point, what you need is not a proper, serious relationship, but you have the desire to socialise. You'd rather just hang out with new friends every now and then. You want to have pleasant company but without any drama or strings attached for now. Taking care of your kids is already serious enough!
Thinking about getting married and expanding the family?
You have been thinking about it for a while and you have made up your mind. You know exactly what you want. You desire not only a stable relationship but taking it one step further, and that is to tie the knot with a new partner and potentially give your children some new siblings. You definitely want to meet a person with the same mindset.
Master tips for finding exactly what you're looking for
At Macbeth Matchmaking Company we will help you find exactly what you're looking for. Our service is based on the needs of our clients.
It has become increasingly harder to find the right person to date in this modern life, and even more so for single moms who struggle to find the time. Macbeth is an international dating site that solves that problem. Our team of elite, exclusive dating professionals has developed a system that allows us to create the best matches amongst our members without you having to invest large amounts of time that you cannot spare.
We understand how time and energy consuming being a single mom can be, and our services make the best out of the time you can invest in finding that special someone.
Recommended services