What to talk about on a first date: ideas and examples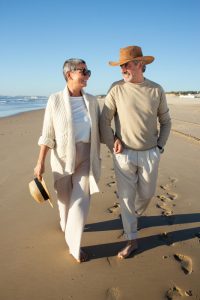 Enquire Now to start your love finding journey TODAY
Enquiry form
Or you prefer rather to call?
+41 22 900 11 28
All enquiries will be handled in the strictest confidence.
What to talk about on a first date?
If you are thinking of having a first date, surely there are several doubts that appear in your mind, how to dress, where to go on a first date? And of course, the question that stresses many people: what to talk about on a first date? Most of us are concerned with being able to have a good conversation, we don't want to seem boring or too intellectual.
When we go on a first date the goal is to make a good impression and have a good time. If you don't know what to talk about on a first date, don't get overwhelmed, in this article we will give you a lot of ideas and examples of topics that you could discuss on that special evening. Remember that at Macbeth we are a European dating agency with many years of experience. We want to help you find your soulmate.
Ideas and examples
A first date is the ideal occasion to start getting to know each other, it is when opinions about different things are usually exchanged. Try to find common ground, and above all, it is very important that you show interest in the things that he or she tells you, otherwise, he or she may feel ignored, and end up not wanting to share anything else with you.
The best thing that you can do on your first date is to be yourself, naturalness is your best weapon. If a topic of conversation arises that you ignore, it is better to speak openly about it; it does not make you less intelligent; on the contrary, it shows sincerity. Here are some ideas of things you can talk about on your first date.
Idea #1 What not to talk about on a first date
Believe it or not, some topics are best avoided on a first date because they can ruin it without you even realizing it. Controversial topics are best left out when you are just getting to know someone, because they can end up in an argument and you may never see that person again.
Talking about politics for example is a very bad option, also avoid religious topics, even if it is something important to you, there will be another occasion to talk about this. On the first date you should be more concerned about whether you like the person, if you project yourself with him/her in the future, if you feel butterflies in your stomach, etc.
Idea #2 Talk about hobbies or passions
The topic of traveling is very popular. If you have traveled because you like it, comment on it and share some experience. If the other person has not traveled as much as you, it is not a problem, because surely he or she would like to know some place or country and you can pull on that thread to get to know that person better, discover his or her tastes and interests.
Always related to places, another thing you can talk about is your favorite place, for example: if you like the beach more than the mountains. Remember that you should not force the conversation. If you see that a topic does not interest the other person, you can always give another approach and thus achieve a relaxed chat. The idea is to find a topic and a common passion.
Idea #3 Objectives in the short- and medium-term
Being interested in the other person is something that can be very attractive. When you are on your first date you want to know more things, the perfect topic for the other person to share something is to ask what are her/his goals in the short or medium-term?
The answers will help you to get to know her/him better, to know where she/he is at, it will also make you reflect on certain points that maybe you haven't thought about yet.
Conclusion
If you've made it this far you already know what to talk about on a first date. You don't need to be a great conversationalist. The key is to ask a couple of questions and then listen. You will see how the conversation with your date will flow smoothly and if any awkward silence arises, remember the examples we have given you, talking about hobbies or their projects will help to restart the dialogue.
If you are looking for love and would like to get married, enter our website, we are a recognized Marriage Matchmakers agency with many success stories.
Recommended services