Responsibilities Of Professional Matchmaking Services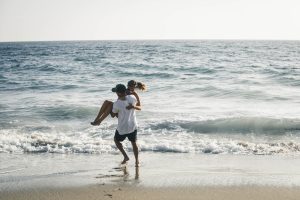 Important Responsibilities Of Professional Matchmaking Services
The job of the professional matchmaking services is not limited or restricted to helping their clients in finding their life partners. This may be the primary job of these agencies, but along with offering this service to their clients, these agencies are also responsible for the overall well being of their clients in the process of searching for a life partner through them. If the discreet dating agency is not able to offer you a safe and comfortable atmosphere for finding and contacting your potential partners, then it cannot be considered to be a good matchmaking agency.
Some of the important services, in additional to the service of helping find a partner, that these professional matchmaking services are required to offer to their clients, are as follows:
Protection Of Private Information
There is a lot of personal, private and confidential information that one is required to provide in their profile, so as to get the best responses from other members of the agency. Along with their personal information, the members are also required to share their professional and financial details as well. If this information falls in the wrong hands, it can cause a lot of damage and harm to the members. Therefore, it becomes the sole responsibility of the agency, to not only offer discreet dating service, but to also ensure that all this personal, private and confidential information of the clients will also be kept discreet and safe from falling into the hands of the wrong people.
Protection Of Your Emotions
The main reason why many people join these matchmaking services is that they are able to meet many different strangers through them, and get correct and authentic information about these strangers. With this information in hand, it becomes easier to take long term decisions about your relationship with someone you met through these services. However, if the information turns out to be incorrect, it can break your heart, and really hurt your emotions. It is the responsibility of the agency to conduct background checks on all its members, and ensure that all the information available with them is 100% correct, so that none of its members gets cheated by any other member.
 Ensuring That The Dating Agency Is Not A Fraud Company
The demand for the services of exclusive dating agencies is increasing on a constant basis. Whether you are a young professional, looking to find your first love, or you are a divorced idle aged man, looking for a second chance at love, these dating agencies help all their clients, across all age groups and sections of the society, in finding the perfect partner for themselves. With so much demand for these services, the number of companies offering these services has also gone up in the past decade. By taking a drive around your town, you would notice that there are at least one or two dating agencies present in every lane of the city. Choosing the right dating agency for handling your case is important not just from the point of view of getting the best results, but also from your safety point of view.
There are some dating agencies, which claim to provide exclusive dating services, but in reality they are a big sham, which run away with your registration money, or they misuse your personal information. Hence, before you join any dating agency, you need to make sure that it is an authentic company, committed towards its work. Below are some important points which you should bear in mind towards this end:
Registered Company
The first thing that you need to check is whether the company is a registered company or not. If the company is not registered under the laws of the government, then in case the company cheats you, you would not be able to seek any legal help from the government. Besides, all good and respected companies like to work in close association with the law of the land, and therefore, would themselves prefer to get their business registered. On the other hand, a company which is planning to engage in unlawful or fraudulent activities might shy away from getting its registration done. Hence, make sure that you check the registration of the company before hiring its exclusive dating service.
References From Past Customers
Next, you should ask the company to provide you with references of its past customers. Make sure that you ask the company provide you with more than one name as its reference. By talking to these past customers, you would be able to gather all the information about the way the agency operates, whether it is able to understand and cater to the needs of the individual customers, and whether the monetary transactions between the dating agency and its customers was transparent and clean or not. The fact that the agency is able to provide you a list of its past customers is a proof of the fact that it has been in the market for some time and thus you can trust the fact that it would not run away any time soon.
Background Checks On Employees
If you want to be extra cautious, you can conduct background checks on the owners and employees of the company. These checks will let you know if any of them has a criminal background, or was involved in any other illegal activity. If not, then you can trust them to do their work honestly.