How do you know if someone is right for you?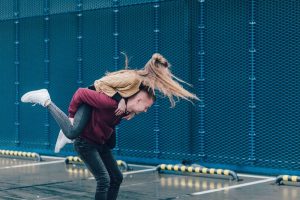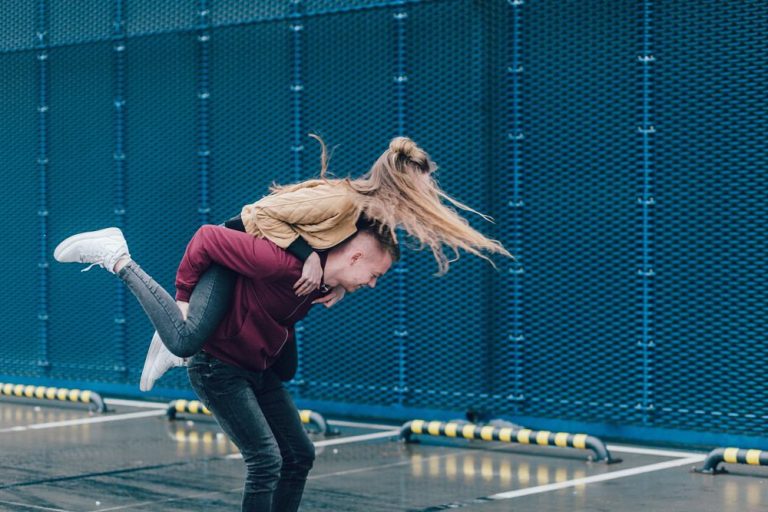 Enquire Now to start your love finding journey TODAY
Enquiry form
Or you prefer rather to call?
+41 22 900 11 28
All enquiries will be handled in the strictest confidence.
We'll look at a few tips and tell-tale signs in this post, as there are always concrete things to look out for, especially during the first few dates with someone new. Perhaps you've started dating someone from a dating app or online service, maybe you've hooked up with a friend of a friend, or you may even have started chatting to a stranger while out and about and struck up a spontaneous conversation with them. Whatever the case, read on to discover some helpful tips and tricks.
Should I date him?
We've all heard of the famous expression, "red flags", referring to those tell-tale signs to look out for in other people, and in particular those we're currently dating or interested in dating, as possible indications that they're not the best match for us. For example, if the person is too nervous, speaks very quickly, and is always interrupting, they might not be an ideal match for us, especially for those more interested in confident, relaxed dates. If you are asking yourself "Should I date him or not?", look out for these red flags such as aggressive behaviour or a confrontational attitude, which for most of us is a definite turn-off. This can take many forms:
Disrespectful behaviour towards bar or restaurant staff
Excessive showing-off or constant self-praise
Insisting on unwanted physical proximity.
These are all indications to back off or end the physical or social distance date, especially if they make you feel uncomfortable in any way.
Dates are meant to be fun! Ideally, they should be a safe space in which to get to know one another respectfully, ask each other questions, listen, and hopefully see if there is some mutual attraction there. If so, great! The ball can start rolling and you can both take things from there, and the pace will depend very much on both your personalities and relationship goals.
Just be clear about your own boundaries and what is and isn't acceptable to you, before going on the date – this will make it much easier to spot those famous "red flags", should they appear before you.
Is he right for me?
So, let's imagine now that we're a little bit further into the relationship. How do you know if someone is right for you? There are some things we can see in first dates if the person we are dating seriously is the right one. Take time to observe them, reflect on the dates you've had together so far, pay attention to the details. Did you both have fun? Did you laugh? How did you feel at the end of the date? Did you feel any emotions, excitement during the dates? Would you be happy to see them again and spend more time together, or does the thought of scheduling another date with them bore you? How did you feel treated by the other person? Did it coincide with your expectations?
All these questions lead to the main dilemma: "Is he right for me?" We all have different hopes and plans for a new relationship in our life, and we all want slightly different things from our partners or would-be partners, so it's very important to spend some time with ourselves first, asking questions and being clear on what we need and what we're looking for when we search for love through a marriage agency or offline. As always, a little fore-thought goes a long way!
Am I in the right relationship?
The final step, once we're in a relationship, is detecting when it's not working. Some relationships are all well and good at the start but they may take a turn for the worse once the initial stage is over and things get a bit familiar and routine. Do you notice arguments coming up that are more frequent or more intense than ordinary disagreements between couples? Of course, if there are ever any clear physical or emotional threats or damage, those are big "red flags" that indicate that we should not continue in the relationship and seek help from someone we trust.
There are many resources and organisations that are more than happy to help those who unfortunately find themselves in toxic, disrespectful relationships so there is definitely no reason to suffer in silence. Both parties should be making sure their emotional needs are being met as much as possible, and talking about one's needs, fears and expectations is crucial to ensuring a healthy, mutually beneficial long-term relationship.
Should I quit?
Should you date them? Am I in the right relationship? It's important for anyone who's currently in the dating game to know about "red flags" and how to spot them, and above all what action to take if and when they crop up.
To avoid "red flags" altogether and ensure your dates are only with great matches, you'll want to check out Macbeth, your bespoke matchmaking agency. At Macbeth, you'll always know if someone is right for you or not – stop wasting time on inappropriate dates and reach your own relationship goals sooner! But don't quit dating or you would not find your life love: if you want to live longer, fall in love!
Recommended services